Our General Meetings include a talk from an invited Speaker, starting at 11am.
See also Talks on Zoom and Other Talks of Interest.
Monthly General Meeting Talks
Monday 14th February 2022
Smuggling in Devon: The Truth Behind the Fiction
An illustrated talk by Robert Hesketh
Between 1700 and 1850 smuggling became a huge industry in Devon, with the majority of Devonians active in it, profiting from it, or at least colluding in it. All social classes were involved. Clergymen and aristocrats were among the backers. None thought cheating the government of exorbitant taxes was wrong and smugglers brought to trail were usually acquitted by sympathetic Devon juries and magistrates.
Smugglers were particularly active in Devon because there were so many sailors and fishermen who could assist.
Monday 14th March
Artemisia Gentileschi (1593 – 1656)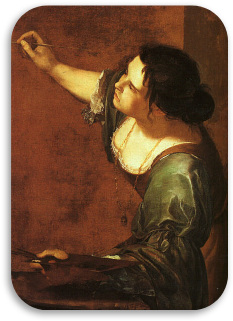 "The heart of a woman and the soul of Caesar"
An illustrated talk by Trish Hodge
Artemisia Gentileschi is today recognised as one of the most famous artists of the 17th Century, but her road to this acclaim is a fascinating and daunting story. She was sexually assaulted as a young teenage girl and this affected her life and her art. She was a gentle woman of Rome who struggled to be recognised as a major artist in a time when art was dominated by men. During her life she worked for the Medici family of Florence and other Italian nobility plus she was summoned to England to the court of Charles I.

---
Talks on Zoom
For talks on Zoom meetings
About two weeks before each talk all members will receive an emailed invite from our Meetings Co-ordinator, asking if they wish to attend the talk. There is a limited of 95 attendees, and these will be allocated to the first 95 responses to that email. A few days before the actual date of the talk, a link to join the meeting will be emailed to those confirmed acceptances. On the day of the talk, all attendees will be automatically 'muted' to avoid any interruptions from background noises.
All the talks on Zoom start at 11am, though you can sign in to Zoom from 10:30am.
Monday 31st January 2022
Time Through the Ages
An illustrated talk by John Hope
A journey through time telling over the centuries showing the development and improvement of time telling devices from sundial and water clocks through the introduction of mechanical clocks, railway time, domination of pendulum devices to the atomic clock.

Monday 28th February 2022
A Virtual Tour of Lundy Island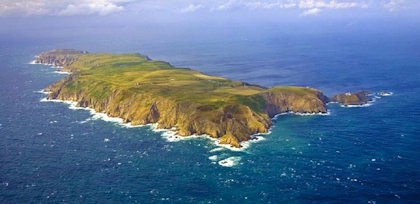 An illustrated talk by Simon Dell MBE
Lundy lies off the North Devon coast in the Bristol Channel and is a 3-mile long island which is a Marine Conservation Zone, at Wildlife reserve and a Site of Special Scientific Interest. Join Simon Dell as he takes us on a virtual walk around the island looking at its history, geology, and wildlife both above and below the waves.
Read more about Simon Dell MBE at www.simondell.co.uk.
---
Other Talks of Interest
Free talks from Mirthy
In addition to a subscription for full access to all talks, Mirthy has occasional free talks. See Mirthy Free Talk Events.
Virtual Walking Tours
Travel the world. From home. Live-stream a tour in one of 450+ locations around the world. Free to join. Each tour shown at a specific time. Provide by Heygo.
What can you do on a tour?
See what your guide sees with a full-screen video stream
Interact with your guide and other travellers through the chat
See where you are in the world by following your guide on the map
Show your appreciation with a tip
Create postcards to remember your trip and share with friends
Make memories with friends, family and even total strangers
Find your tour at Heygo.