Group Leader: Margaret
Venue: Various, start off from Morrison's Outland Road unless otherwise stated.
Day: 4th Friday of the month 
Time: 10:20   Meet at Morrison's, Outland Road at 10.20 prompt please – near cash point machines.
Friday 25th May A la Ronde & Dart Farm shop
Friday 22nd June. Stone Lane Sculpture Garden, Chagford
Friday July 27th.  Trematon Castle, Saltash
Friday 24th August. Cotehele
Friday 28th September  Bicton Park, (provisional)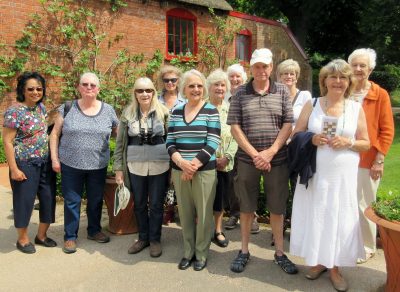 Please note: We need more car drivers to enable more members to visit
gardens.