Group Leaders: Barry & Sarah
Venue: Meet at published walk starting point
Days: 2nd & 4th Thursdays in month, 10:15 meet for 10:30 start.
You can get a taste of what is in store by clicking on the Program link further down the page!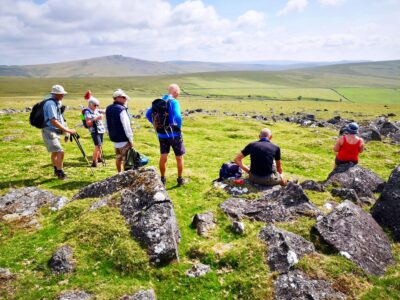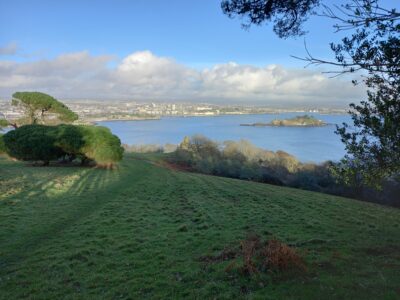 Welcome to the Plymouth U3A Long Walks Group. I hope you will find the page informative and interesting enough to perhaps join us on a walk!
We walk twice a month, all year round and try to put on a varied and interesting selection of walks in many beautiful locations. Although a lot of the walks are located on Dartmoor or based around the South West Coast Path, particularly in summer, we also explore the rolling countryside in between.  Sometimes our walk leaders take us to places we know well but offer new perspectives or unusual routes. We mostly travel by car and do circular routes, but from time to time we have a day out by train or bus, which enables us to do linear walks and have a sociable drink afterwards.
You will find details of both our next outing and our last walk in the Newsbox below, whilst the prospective Walks Program for the next few months can be viewed by clicking on the link below.
We are always on the look out for new locations and routes, so if you do join us then please don't be afraid to put new ideas forward. Even more importantly this is a very sociable group and we are always delighted to meet new people. This is not a group with a fixed upper limit on membership and we currently have around 30 on the register/mailing list. There are usually 10 – 15 people on most walks; whoever turns up we always enjoy our day. So join us when you can!
Your don't need expensive kit but proper walking boots, warm clothing (layers are best) including hat and gloves, waterproofs and a comfortable day rucksack are essential. We can certainly give you plenty of advice and help on what to buy and where to get it if you are unsure.
You will need a decent level of fitness and stamina, but we appreciate that that can time to build up again. The pace is steady, but not relentless and we all stop to catch our breath from time to time! We walk as one group and no-one gets left behind. It is rare that walks do not have hills or mud or similar difficult going for at least a small part of the route.  Most walks are generally between 8 and 10 miles in length, usually with 1 or 2 coffee breaks and a longer lunch stop somewhere en route. We carry our own lunch and drinks. Walks usually start at 10.30am and finish from 3.00 – 4.00pm, occasionally later.
All routes are checked out, in advance, by the walk leader. Route details are included on the Walks Program and made available to all group members by email. Most of us are experienced walkers and obviously our intention is to pick safe and appropriate routes, but we are not professional guides. Therefore anyone who comes on the walk is accepting that they walk at their own risk and must take responsibility for their own safety
If all this sounds a bit melodramatic, please don't be put off. We haven't had any major incidents during my time with the group and I do my best to keep everyone happy and safe!
Please click on the link below for the current guidelines for our walkers.
Current Guidelines for Plymouth U3A Long Walks Group Members
(last revised 20.1.22).
If you have any queries then please don't hesitate to email me at the following address:
barryjcopeland2@yahoo.co.uk
See you soon hopefully
Barry
(21 January 2022)
Newsbox
Our Next Walk

Many apologies for the late cancellation of the 13th January walk, caused by my testing positive for Covid. The first walk of 2022 now takes place on Thursday 27th January, from High Down free car park SX525853, behind the Dartmoor Inn, near Lydford, just off the A386 north of Tavistock.

Turn right up the lane just after the pub, directly opposite the Lydford turning on the left. You will need to open and then close a gate.

A fabulous 8 mile walk on the western edge of Dartmoor, taking in Great Nodden, Great Links Tor, Arms Tor, Brat Tor (Widgery Cross) and Captain Hunter Memorial. A fine route for a clear winter's day, all on the open moor. Superb underfoot walking conditions. The steady but gradual ascent follows the foundations of the old Rattlebrook Peat Railway, before a short muddy path leads across for 400m to the summit of Great Links Tor (the only boggy bit). The descent route is simply magnificent, springy grass underfoot and wonderful panoramic views! There are no steep ascents and just one steep descent off, where the drop from Brat Tor to the River Lyd demands a bit of care, but the landing is soft.

Our Last Walk

The second of our festive season walks was Dartmoor based on Thursday 30th December, and started near Long Ash on Yelverton Down.

A drop down to Bedford Bridge (Magpie) led to a lovely woodland walk in the Walkham valley to Double Waters and Tavy Cottage. Then a long but easy climb followed back up towards Buckland Monachorum, complete with a motorised urban shooting party going in the opposite direction. Our hillside lunch was accompanied by the sound of the Battle of the Somme apparently being reenacted , as an industrial avian slaughter ensued in the valley below. This is called "sport" by some apparently. Spirits buoyed by this traditional rural pursuit, easy walking took us along country lanes and across pastoral fields back to the start.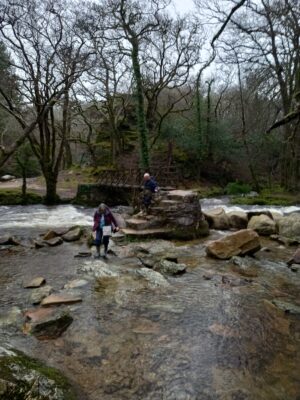 Next Annual Walking Holiday: September 2022

Last October saw the return of the annual walking holiday, after the cancellation of the proposed trip to Pembrokeshire in April 2020. A few of us had a great time up in North Devon (see below). The plan is to run a similar self-drive holiday this year, within a couple hours drive. Details will follow shortly, however the provisional date is MONDAY 25TH - FRIDAY 29TH SEPTEMBER. Put it in your diaries!
North Devon Trip: Monday 4th - Friday 8th October.
5 of us had a great walking holiday, based in the charming village of Lynton, which proved to be ideally placed to access both Exmoor and the South West Coastal Path. We were blessed with excellent walking weather throughout. The only time we really got wet was when walking up the hill from Lynmouth after dinner on our first night, otherwise one windy day was as bad as it got!

Although some of us had done parts of some of the walks before, for me one of the delights of the trip was walking in new territory, actually having to navigate properly and working as a group.

We managed to fit in 3 superb all day walks and 2 lovely half day walks, including The Valley of Rocks,  Doone Country, The Chains (including Exe Head), Hunters Inn & Heddon's Mouth and Watersmeet, The Foreland & Countisbury Hill.

I hope the pictures below will give you a flavour of the trip.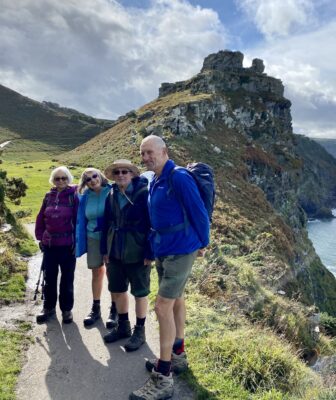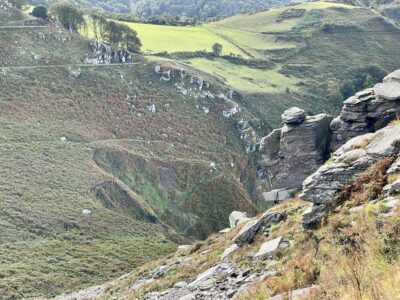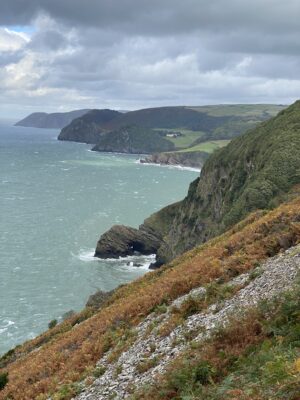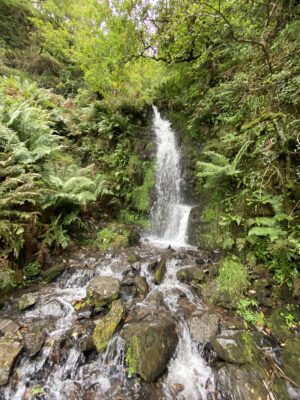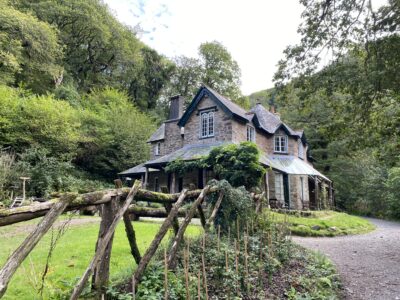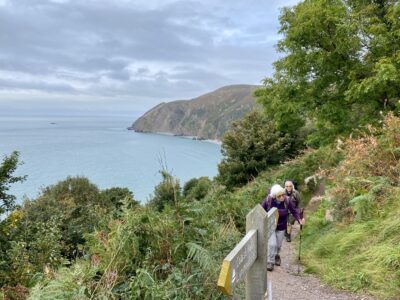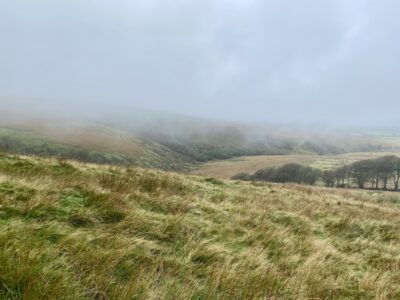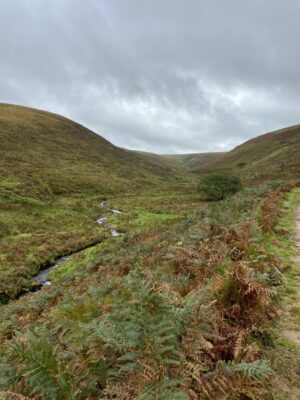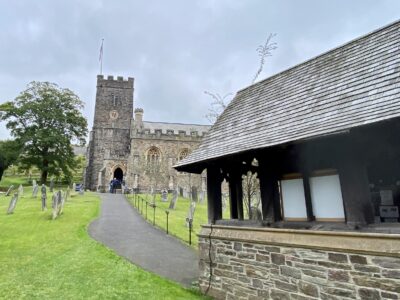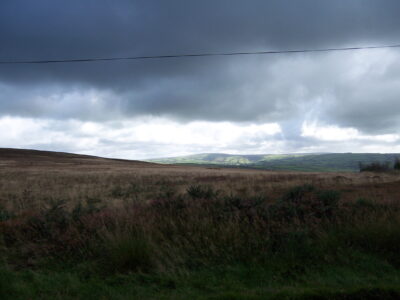 Recent Walks Gallery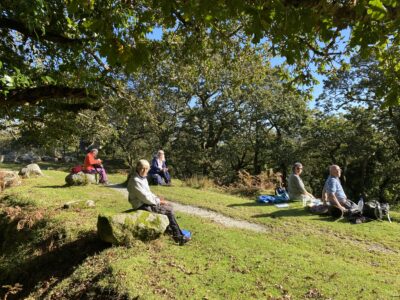 "It doesn't always rain when David comes!"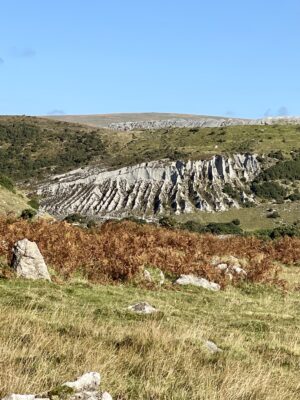 Industry and Nature in harmony?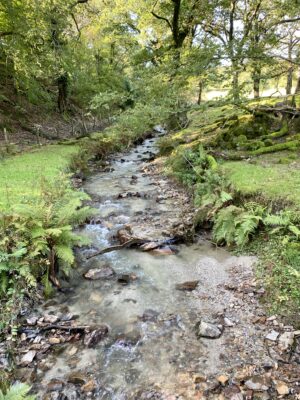 China clay can still mean clean water.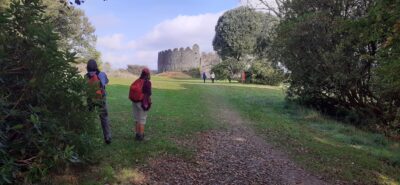 "That's as close as we can get without paying I think."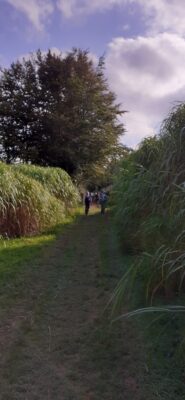 "We might be near Bodmin, but it still looks like bamboo to me."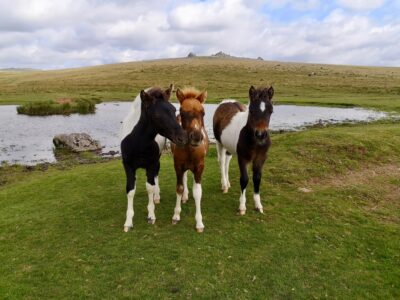 Ponies near Roos Tor, Merrivale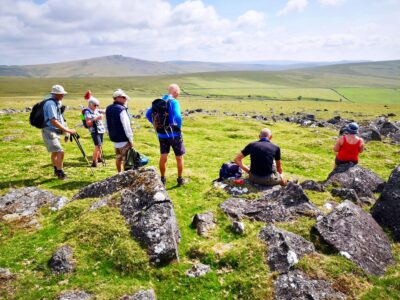 On top White Tor near Peter Tavy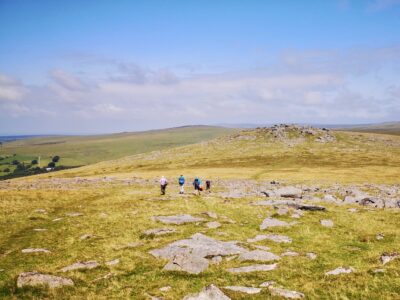 "In a Big Country dreams stay with you...."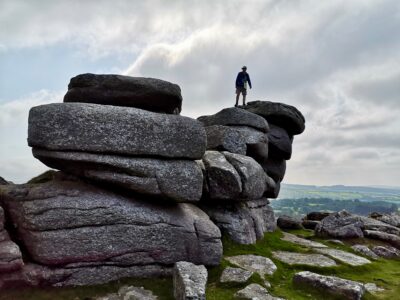 Alan on Pew Tor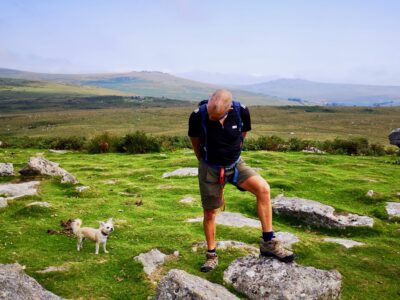 Consulting the Boss for instructions!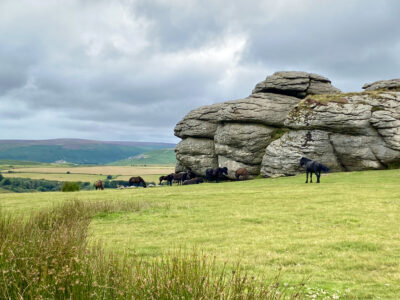 Saddle Tor ponies pow wow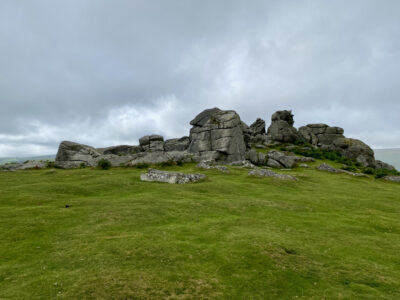 The heavens brewing!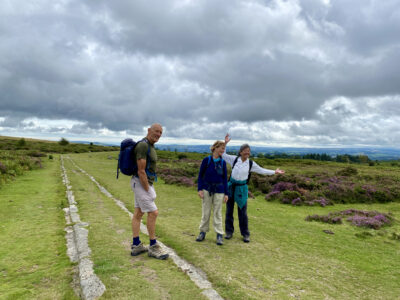 Haytor tramway


Into the great wide open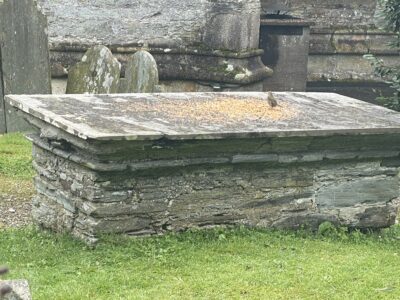 Buckland Monachorum churchyard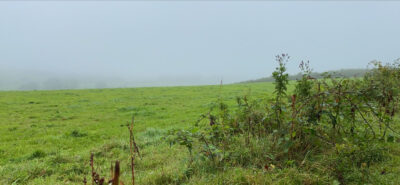 A misty morning near Yelverton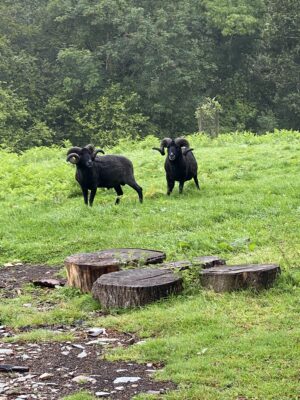 "Are you looking for trouble?"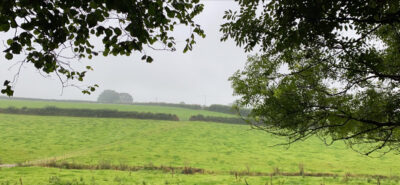 "I can't see the mist for the trees"