These notes are guidance for Plymouth U3A's Members to view group and calendar information, access their own membership records, and also renew their membership on-line – when it becomes due.
To access the Members Portal:
Go to the website: https:// www.plymouthu3a.org.uk
Select: 'Members' from the top bar
Select: Member's Portal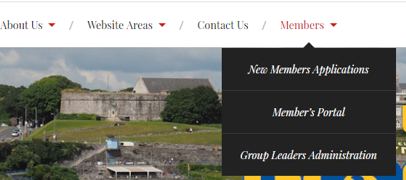 The following screen will appear.
You will need to confirm your identity by entering your membership details. These must be typed correctly with capitals and lower case!
Click on the blue text to view or edit data.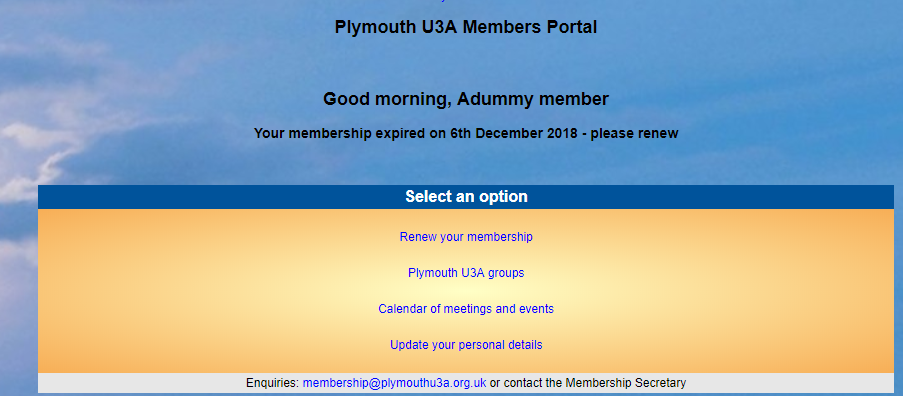 View Plymouth U3A Groups and Calendar.
The option to renew your membership on-line will only appear in the list when your membership becomes due (not before this date).

In April/May of each year you can select this option and make your payment to renew your membership. You will be asked to Login to Pay Pal however please ignore this if you do not have a pay pal account and just select pay by debit credit card.(please do not be confused by £1 fee showing in this example as it purely a test scenario)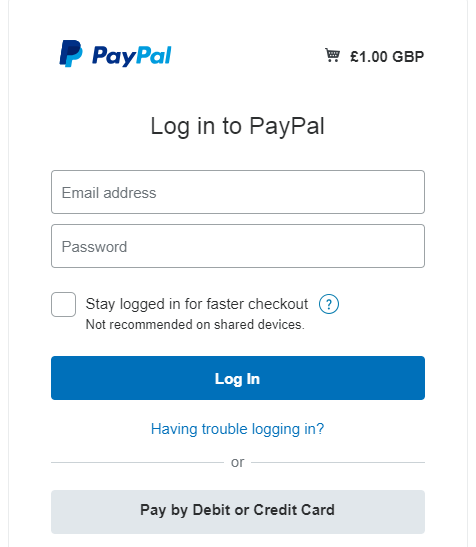 Your membership card can be collected from the membership secretary in person at the monthly meeting held on the 2nd Monday of the month or by sending a SAE to:
The Membership Secretary
45 Wilton Street, Millbridge, Plymouth, PL1 5LX
Update your personal details – this is the information you provided when applying for or renewing your membership. If your details have changed – please select this option and amend them.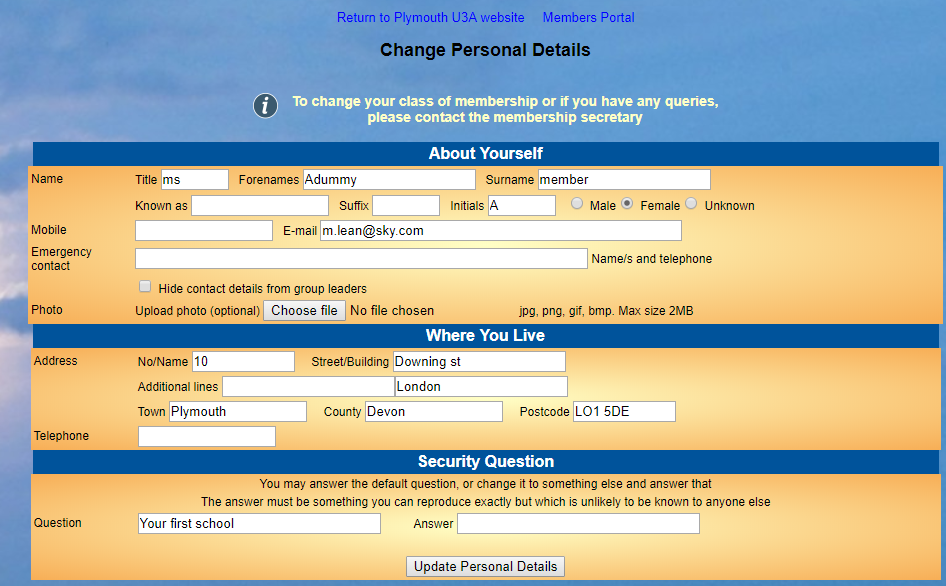 When you are finished – Please make sure you Log out!
Do this by clicking the option to return to the website